About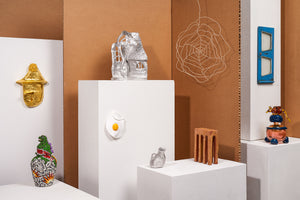 With our Post Modern Collection we inspire people to enrich their lives by acquiring unique art pieces, created by great artists. We believe anyone should have the opportunity to collect high-quality modern art. Our concept makes it possible for everyone to start their own private collection. Art reflects your personality and encourages you to make a statement.
Instead of producing large-scale and therefore costly works, we invite artists and designers to tell their story through small-scale pieces, made exclusively for the Post Modern Collection. The result is a growing collection of unique, handmade, affordable, small masterpieces.
We work closely together with both emerging and established artists and designers. By suggesting a smaller scale, we challenge them to take a different approach to creating art. To explore new territories and ultimately, broaden their horizons. The revenues of our sales can be directly reinvested into their artistic development.
Our aim is to keep expanding our collection with a wide range of new narratives, perspectives, materials and techniques. By doing so, the Post Modern Collection stays refreshing, relevant and distinctive.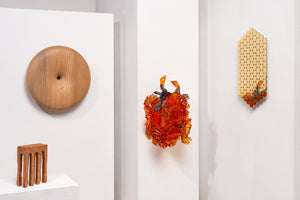 Collecting art might seem to be reserved for the privileged. But just imagine the sheer joy it can bring! Therefore, we invite you to become a collector too. What is more, our affordable art pieces also make the perfect gift for your loved ones.
The Post Modern Collection is available at international art and design events, carefully curated retailers ánd online.
Post Modern Collection is founded by Woes van Haaften.
Post Modern Collection complies with the Gallery Fair Practice Code.